Union Opposition could spell Doom for California iPoker without Race Tracks
California iPoker regulation has been an annual issue for the last seven years, but constant in-fighting between tribes, commercial card rooms and legislators has kept all relative bills from ever going to a vote with each legislative session. This year, the largest issue has become whether horse race tracks should be allowed to participate, and while tribes say they have enough clout to band together and prevent race tracks from participating, Union reps for the tracks say otherwise.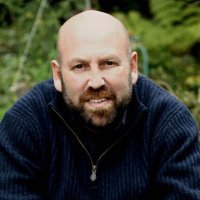 Barry Broad is a long-time advocate for Labor Unions in California. He is a lawyer and Managing Partner at Broad & Gusman LLP, a steadfast union lobbyist, and also happens to be a top-selling author of crime mysteries like Eve of Destruction (2008) and Requiem for the Damned (2012).
More importantly, Broad is a representative of the Teamsters and Service Employee International Union (SEIU) workers within the state's horse racing industry.
According to Broad, there's simply no way a California iPoker bill can gain enough traction without allowing horse race tracks to participate in a regulated online poker market. "It would be very hard to move a bill out with a two-thirds vote that doesn't include the tracks," said Broad.
"They're not going to get a two-thirds vote," Broad stated flatly. "They're not. These are some very big unions."
3 Groups seeking Variable California iPoker Regulation
At the moment, there are three major groups who want to see a California iPoker bill passed, and they all have different interests at heart. The Pechanga Coalition wants horse race tracks excluded, the PokerStars Coalition doesn't care whether race tracks participates, so long as Amaya isn't omitted under a 'bad actors' or 'tainted assets' clause, and the horse racing industry, of course, wants a slice of the pie.
Pechanga Coalition
The Pechanga Coalition is currently made up of 6 confirmed tribes that strongly oppose permitting race tracks to participate. They are standing on a long-time policy of limited gaming in the Golden State that has historically restricted the racing industry from dipping its toes into land-based casino / poker gambling.
The tribes were staunchly opposed to allowing PokerStars to operate in a California iPoker market, but may be willing to loosen up on that issue in an effort to get the PokerStars Coalition on their side versus horse race tracks.
Horse Racing Industry / Union
The horse racing industry believes it has every right to partake in a California iPoker market, and whether that's true or not, the industry's 50,000+ employees-strong Union will fight tooth and nail to make sure they get it. And if they don't get it, they'll fight to make sure no one else does either.
Broad thinks that because the race industry operates all throughout the states, with Union reps located in just about every district, having such dominant political clout could draw the PokerStars Coalition over to their side.
PokerStars Coalition
Made up of Amaya Gaming (parent of PokerStars), the Morongo Band and San Manuel Band of Mission Indians, and California's three largest commercial card room, Bicycle Casino, Commerce Casino and Hawaiian Gardens, the PokerStars Coalition has one goal in mind. They have all teamed up to launch internet poker in the state, if an when it becomes legal to do so.
Members of this coalition want bad actors and tainted assets clauses to be removed from California iPoker legislation, or at least slackened enough that Amaya Gaming / PokerStars will be permitted to receive a license. However, they could become the middle man—the swing vote, if you will—in this debate, and will likely have to choose to side with either the Pechanga Coalition of horse racing industry.
Broad Says PokerStars and other Tribes will Choose Race Tracks
Believing Union opposition is simply too strong to get California iPoker passed without horse tracks, Broad says the most likely outcome will be a new alliance between the PokerStars Coalition and tracks, with three more tribes joining the ranks; the Auburn Indian Community and the Rincon and Pala Bands of Luiseno Indians.
Broad compared the Pechanga Coalition to a "paper tiger", saying they don't have nearly as much sway as they are making themselves out to have. He said the casinos run by the Pechanga, Agua Caliente, Viejas, and other allied tribes are "medium-sized businesses", and are collectively "only a few tribes that are opposed to tracks."
If PokerStars joins Pechanga, Broad believes the race tracks' Union has enough clout to deny a two-thirds vote. On the other hand, if PokerStars and tracks team up, garnering the additional support of those other tribes, California iPoker regulation might have a chance at a two-thirds vote, with or without the support of Pechanga.