Like a thunder storm in the height of summer, fads can come and go very quickly. Such was the initial boost in traffic that occurred when Nevada and Delaware pooled their online poker players late last month. In the first days of shared liquidity, the merged ring games drew impressive numbers, but after stabilizing, the sustained increase is all but negligible.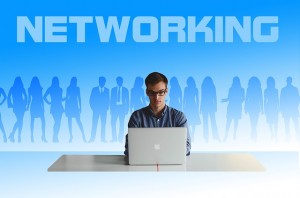 On March 25, 2015, thirteen months after Governors Brian Sandoval (NV) and Jack Markell (DE) signed the interstate poker compact to share liquidity between online poker markets, player pooling finally went into effect. WSOP.com in Nevada and Delaware's three online poker rooms—all of which are powered by 888 software—began sharing player bases. As expected, the initial impact was inspiring.
Daily traffic averages were up 10% on the first day of the interstate network launch, rising to 20% on day two. However, the novelty wore off very quickly. Numbers began to drop back down, and by the sixth day, average cash game traffic was actually 3% below the previous counts, prior to player pooling.
One week later, Nevada and Delaware saw the shared online poker markets leveling out at an average of 170 active players at any given time, up from a previous average of 150 in Nevada and just 7 in Delaware.
All in all, the market stabilized well below the expectations of regulators and analysts who predicted at least a 190-200 average. According to Poker Scout, the 170 player count is still holding steady today, with a peak hour surge of about 385.
Probable Causes of Underwhelming Online Poker Traffic
There are plenty of reasons why the interstate online poker network has performed below expectations; some more obvious than others. One glaring motive is that Delaware has done very little to advertise its online poker market, or the nascent player pooling with Nevada. As OPR's Robert DellaFave put it, a simple mailer stating "Play online poker with 20 times the amount of players," could have made a huge impact.
Online poker players in Nevada had little incentive to jump onto their computers either. Merging the traffic from one small state with another even smaller state wasn't going to influence their experience that much anyway.
Back on the Delaware side, chances are that serious players aren't logging on from home to play legal online poker. It's more likely that they are hopping the border to New Jersey to partake in much larger cash games pools and guaranteed tournaments. Even with Nevada's numbers thrown into the mix, the interstate poker network's promotions fall well short of what New Jersey can offer.
It's also worth noting that early spring marks an annual decrease in online poker traffic. The seasonal downfall is to be expected, and could easily have some effect on interest from players.
Player Pooling Technically Flawless
On a brighter note, the technical side of the merge was a shining success. While many were disappointed that it took more than a year after the interstate player pooling compact was signed to get to the soft-launch phase, the whole point was to ensure no technical or geographical errors at the time of initiation, and in that regard, the launch has been flawless.