WSOP NJ steals Online Poker Traffic lead from Party Borgata
For the last 13 months, the Party Borgata network has led New Jersey's online poker market in cash game traffic. WSOP NJ was able to creep up behind its rival a few times, but it wasn't until this last weekend that the Caesars-owned poker room finally took top billing. Not only that; 888's All American Poker Network (AAPN NJ) skipped ahead into the 2nd spot.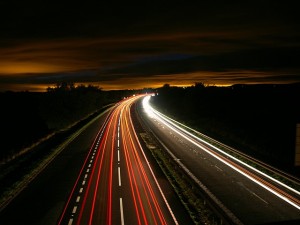 After maintaining such a strong lead since The Garden State's iGaming market first went live in November, 2013, the last place Party Borgata expected to be was on bottom. But after New Jersey's online poker industry was reduced to just three competitors late last year, that's exactly where the former leader ended up over the weekend.
As for why Party Poker and Party Borgata (collectively Party Borgata) have fallen behind, there are a few factors that can be taken into account. First and foremost, on Monday, January 12, 2015, New Jersey's WSOP.com and 888Poker initiated a partial merger of their player bases. Secondly, Party Borgata's most avid members haven't been especially happy with the software. We'll discuss more on those issues in a moment, but first…
Current Online Poker Traffic Stats
If we review the Garden State's online poker cash game traffic over the last nine days, we see a significant change in 7-day averages. We'll start with Monday, January 12, 2015—the day player pooling first began between WSOP NJ and 888Poker—then proceed to the following Friday, four days later, and finally today's current stats, another four days down the road.
Note that the following results are derived from the traffic tracking statistics of PokerScout.
NJ Online Poker Traffic Stats since WSOP/888 Merge
Network
Jan 12
Jan 16
Jan 20
Party Borgata
160
150
160
WSOP NJ
95
140
190
888Poker
90
130
170
WSOP/888 Player Pooling a Huge Success
WSOP NJ and 888Poker NJ are both powered by 888 software, but unlike Party Poker and Borgata Poker (both powered by bwin.party), the two chose not to pool their players from the start. Last week, all low-limit cash game tables were pooled between WSOP and 888. A series of GTD tournaments were also shared, including $130k worth of each sites largest daily and weekly majors.
Negative Feedback for Party Borgata
For the last few months, ever since a major update to the software in September 2014, an MFC Error has been plaguing the online poker network. It mostly affects grinders and players who have multiple tables and/or programs open, particularly when tournament announcements pop up, causing the online poker room to crash. Players generally report other errors within the software upon relaunch, such as the inability to see hole cards.
A fix to the problem was promised on January 5, but no update occurred. Again, a fix was expected during the "week commencing 12th Jan", as per Party_Rep 'Colette' on the TwoPlusTwo forums. But again, no update occurred. Instead, on Friday players were told that previous updates in December were meant to fix the MFC errors—(obviously, that didn't work)—and that technicians are still working to find "the root cause".
Players were once more asked to contact customer support with their account information and complete details of any further errors. Members have been justifiably outraged, including many who experienced repeated errors during the site's GSSS II online poker series. All in all, while traffic is currently on par with last week's early-week results, once the GSSS II is completed, there could be a lot more New Jersey players making the switch to WSOP NJ and/or 888Poker.