WSOP NJ/NV gives its Online Poker VIP program a major overhaul
WSOP is dominating the regulated online poker industry in Nevada, but has held the respectable position of #2 in New Jersey since the market went live in November 2013. Competition has driven WSOP to increase its Action Club VIP loyalty rewards program, and it's giving most online poker players in both states something to rejoice about. As has become the norm in today's internet poker industry, recreational players are the real target.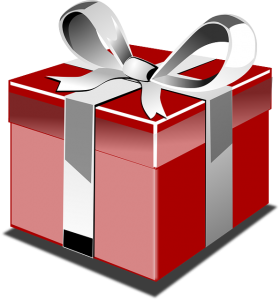 The overhauled Action Club includes a series of additional tiers, including a new Copper level that requires just 2 Action Player Points (APP) to reach. The online poker site previously required 10 APP in a month to reach the first tier of the VIP program, termed Bronze status. With 2 APP earned for every $1 contributed to the rake at cash games, or $1 in tournament fees paid, even the most recreational of players should have no trouble reaching the required monthly minimum to earn loyalty rewards at WSOP.com.
To achieve Bronze status, a player will now need to earn 40 APP in a month, but a Copper+ level was thrown in between with a 20 APP requirement to achieve. A Bronze+ was also supplemented, requiring 100 APP in a month's time. Silver status still necessitates 200 APP, Gold 400 APP, Platinum 1,200 APP and Diamond 3,500 APP. The former Silver+, Gold+ and Platinum+ levels were removed.
Online poker players will still need to reach the Silver level or above to receive WSOP Points, which can be converted to cash at a rate of $1 for every 100 points (1,000 point minimum to redeem), but other rewards are available to those who play just enough to reach to lowest tiers. And with the minimum 2 AP requirement now available, that should include a lot more members of the Nevada and New Jersey online poker rooms.
All players who earn at least 2 – but less than 200 – APP in a month will receive exclusive invites to monthly Action Club freerolls. Not to leave anyone out, even players who don't reach a status of any level can participate in the weekly $250 freeroll tournaments.
WSOP Annual Rewards
The yearly rewards levels received a slight augmentation as well. A new Super Elite level was snuggly fitted between the original Elite and Super Seven statuses. Previously, Super Seven members were entitled to a competitive rakeback of 35%. That figure has dropped to 30%, but realistically speaking, it shouldn't affect too many people since it requires 400,000 APP in a year's time.
On a brighter note, the new Super Elite status (250,000 APP) will give standard Elite members (50,000 AP) a much more reasonable goal to shoot for, and increase their rakeback rewards from 20% to 25% in doing so.
On the whole, WSOP's loyalty rewards aren't all that impressive, but it's definitely an improvement. Plus, the Action Club correlates with the land-based casino rewards of Caesars Entertainment properties, known as Total Rewards. All Action Club points earned at the online poker room are added to a player's Total Rewards membership (if they have one), and for land-based players who reach Platinum, diamond of Seven Star status in the Total Rewards program, they can request their status be transferred to the online Action Club.