Will Hill flaunts £750 million bid to takeover global online gambling company 888
Acquisitions and mergers have been the name of the game across the global online gambling industry for the last few years. Last year, Amaya Gaming spent $4.9 billion to take over PokerStars parent company, Rational Group. For $6.4 billion, International Games Technology is about to merge with GTECH SpA. Now it appears that online gambling giant 888 Holdings is entertaining a takeover bid by the UK's largest bookmaker, William Hill.
The story first broke this morning when The Times reported that William Hill is in "advanced talks" with 888 over a bid to acquire the Gibraltar-based online gambling firm. The report indicated that Will Hill was offering 210 pence per share, amounting to approximately £750 million (USD $1.14 billion).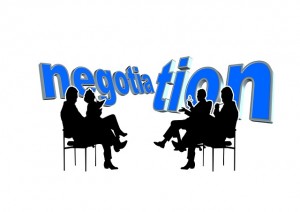 After the report was published, 888 Holdings released a statement confirming talks with the UK-based bookmaker. "The board of the company confirms that it received an approach regarding a possible offer for the company by William Hill," read the statement from 888. "There can be no certainty, however, that any firm offer will be made."
If Will Hill were to take over 888 Holdings, it would give the company a leg in the US online gaming market as well. 888 is already licensed to operate online poker rooms in Nevada, Delaware and New Jersey, with online casino operations in the latter two states.
Immediately following the announcement, shares in 888 Holdings began to skyrocket. The stock price had jumped to 175.00 pence by 3:00pm GMT, closing at 171.50 for an overall jump of +18.28% by end of trading day. In contrast, shares in William Hill fell -3.13%, closing at 377.40.
According to industry analysts, striking a deal between the two live and online gambling companies will be easier said than down. It's been speculated that the founders of 888, believed to be the Israeli Shaked family, want the bid increased to as high as 300p/share (£1.07 billion; or USD $1.64 billion). That rumor seems to stem from previous takeover talks in 2011 between 888 and Ladbrokes that fell through when the two couldn't agree on a mutually affable purchase price.
Karl Burns of Panmure Gordon said the 210p/share bid was already a bit on the pricey side, and that he does not expect Will Hill to increase its offer. "I think there is a good chance that the deal may not go through," said Burns, adding that it could "stretch [William Hill's] balance sheet to a degree that they may have to raise capital as well."
While acquisitions have become a lot more commonplace in the live and online gambling industry since 2010, they have clearly escalated more so over the last year. One dominant factor attributing to online gambling buyouts is the increased regulation and taxation of the industry throughout certain regions.
The UK in particular has become an expensive region for online poker, casino and sports betting operators. A new regulatory framework came into force late last year – one that William Hill was prepared to fight when it was first proposed in 2012 – in which tax havens like 888's home base in Gibraltar are no longer cost-efficient for operators who accept UK players. Those operators must obtain a UK license and pay a 15% POC tax, greatly increasing their bottom line.