New Jersey may have the largest online poker market in the US, but compared to international markets—even the ring-fenced markets in European states—player liquidity has been abysmal. Experts have debated various ways to turn things around, but one of the most interesting options I've come across has been the addition of fast-fold poker games.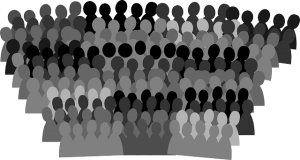 The liquidity of an online poker room relates to the average number of players actively playing on the site. There are two important types of liquidity to be considered.
First, we have total liquidity, which designates the total number of players online at any given time, and then there's game liquidity, which indicates player activity at specific game types/stakes.
The addition of fast-fold poker games would clearly have no effect on total liquidity, unless there happens to be a large amount of poker fans in the Garden States who are die-hard fans of the fast-fold genre and nothing else. That's unlikely, of course. But for game liquidity, the results could be impressive.
The way fast-fold poker works, players are dropped into a pool of tables, rather than selecting the specific table they want to play at. Each time they fold a hand, they are immediately whisked away to another table and dealt into a new hand. As such, it can appear that a group of, say 12 tables, is actively entertaining as many as 100 players, despite their only be 50 players in the hunt.
NJ's Fast-Fold Poker Dilemma
One problem is that these figures are merely fictional; a mirage of higher player volume to mask the reality of nadir liquidity. But if enough interested poker players see what appears to be a larger volume of players on the networks, it could attract additional players to the tables, effectively boosting total liquidity.
In the realm of land-based casinos, when you walk into a small poker room and see just a one or two tables housing a few players, it doesn't pose an encouraging atmosphere for others to join in. Walk into a major casino and you're likely to find a line of players waiting for an open seat.
New Jersey's online poker sites are comparable to those 'small poker rooms'. But if they can create the illusion of being comparable to a 'major poker room', perhaps it could start to turn things around.
The other problem—a much bigger one in the greater scheme of things—is that fast-fold poker is not authorized in the Garden State. Regulators would have to amend the current iGaming framework to permit operators to integrate fast-fold games. And unfortunately, there just isn't enough evidence that incorporating such games would have a viable impact on the market for them to consider it at this time.
How to Increase Game Liquidity Now
A more practical solution—one that wouldn't require approval from the NJ Division of Gaming Enforcement—would be to remove some of the stakes currently offered for NLHE games. If the range of stakes were cut in half, it would essentially force players to group together on the available tables.
For instance, if one player only patriciates at $0.05/$0.10 NLHE, but that level were to be removed, he might have to choose between downgrading to $0.01/$0.02, or upgrading to $0.10/$0.25. Either way, he would be merging into an existing group of players who already enjoy those stakes, thereby increasing the game liquidity.