On Monday, the Microgaming Poker Network (MPN) issued an update on its blog that spoke of the current and future outlook for the online poker platform. The very last subject touched upon was one of great intrigue for the player community, regarding the pursuance of a more robust, anonymous poker initiative.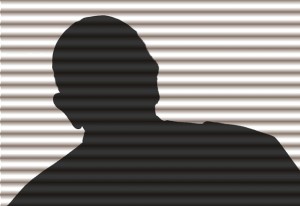 According to the blog post, authored by Alex Scott, Head of Poker for MPN, the next update to the software platform will include a new concept known as Alias Changes.
As of sometime next month, players will be permitted to change the nickname seen by their opponents at the tables. MPN's latest initiative follows a long-time developing trend of delivering a more anonymous poker experience to recreational players.
"Our next major release, due next month, also introduces Alias Changes," announced Scott. "[P]layers will be able to change their alias every 1000 real money hands or every 30 days, whichever is sooner, and everyone will get one free change when the feature rolls out."
The Head of Poker explained MPN's intentions behind the new alias changing policy as a simple one. "[W]e want to stop parasitic players from ruthlessly pursuing weaker players. We also want regs to play each other once in a while," said Scott.
Reasoning behind the New Alias Change Policy
MPN has come to the conclusion that recreational online poker players have a tendency to leave a poker site/network after experiencing an extended run of what they may see as bad luck. In reality, they are most often the victims of bum hunting seating scripts, being preyed upon by "parasitic" players with greater skill.
Scott said, "we don't want players to create a new account with a new poker room just because their alias is unlucky. So we're making the alias change feature quite prominent and I hope that a lot of players will use it."
When the new platform update rolls out in July, members of MPN will immediately be given one free option to change their alias. From there, players will be permitted to change their nickname once every 30 days, or each time they compete in 1,000 real-money poker hands, whichever comes first.
MPN using Anonymous Poker to Combat Seating Scripts
Seating scripts have been a hot topic for more than a year now. These scripts are employed by bum-hunting online poker players to automatically seat them at tables the moment known recreational players appear.
"As promised, we continue to make efforts to combat seating scripts and other parasitic behavior," explained Scott.
"Our Grouped Lobby de-emphasises table selection, while also taking high-level measures to combat and track seating scripts," continued Scott. "If our research shows that we can effectively police a ban on scripts, we'll do so."
Debate over Anonymous Poker
The debate over anonymous poker games has been ongoing for quite some time now, and there are strong arguments on both sides of the fence.
On the one hand, we have veteran online poker grinders who play multiple tables at a wide range of stakes. They believe it's their right to exploit weaker players in a virtual community, just as they would in a live setting—albeit easier to do so online—and that operators won't survive without their consistent contributions to the rake.
On the other hand, recreational players make up the bulk of the community—the proverbial bread and butter of the online poker industry. If all the recreational players being preyed upon choose to leave a network or stop playing altogether, it could spell disaster for the online poker industry.
Operators are left in the middle. Should they appease the grinders, who contribute much more to rake than the casual variety, by allowing them to target the weak? Or should they protect the feeble masses (and their business, as the same time) by enforcing an anonymous poker regime?
It's become quite obvious which path MPN has taken.