Ron Paul condemns RAWA, supports State's rights to Regulate Online Poker
Each week, former Congressman Ron Paul authors a weekly column on his personal website, Ron Paul Institute, where he shares his views on current political matters. This week, he tapped into the hearts of America's online poker community by writing a piece entitled, 'Internet Gambling Ban: A Winner for Sheldon Adelson, a Losing Bet for the Rest of the US'. The article blasts Adelson's campaign to push a new bill, Restoration of America's Wire Act (RAWA), while supporting state's rights to regulate online poker, lottery and casino gambling as they see fit.
RAWA was introduced earlier this year on dual platforms; to the House of Representatives by Rep Jason Chafetz of Utah, and to the US Senate by Sen. Lindsey Graham of South Carolina. Casino magnate Sheldon Adelson, CEO of Las Vegas Sands Corp, has backed the bill every step of the way, vowing to spend "whatever it takes" to get online gambling banned across the United States, even if it means swiping the rug out from under states like Delaware, Georgia, Nevada and New Jersey, where some form of legal internet wagering is already taking place.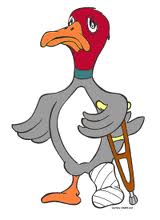 The opening statements of Ron Paul's column defined the term "crony capitalism", aka "cronyism", a as common practice in which "politicians write laws aimed at helping their favored business beneficiaries", (i.e. Adelson and his virtually unlimited billions worth of campaign donations). Paul pointed the finger at Congress, which was expected to vote on RAWA in the lame duck session, calling potential passage of the legislation "a favor to billionaire casino owner, Sheldon Adelson."
Paul accused supporters of the online poker ban of masking their motives, saying they "publicly deny…a desire to curry favor with a wealthy donor. Instead, they give a number of high-minded reasons for wanting to ban this activity." Paul cited such excuses as iGaming benefiting criminals and "even terrorists!"
In direct opposition to that common political scare tactic, Paul argued that "criminalizing online casinos will not eliminate the demand for online casinos. Instead, passage of this legislation will likely guarantee that the online gambling market is controlled by criminals. Thus, it is those who support outlawing online gambling who may be aiding criminals and terrorists."
Furthermore, Paul appreciated the fact that "many supporters of an Internet gambling ban sincerely believe that gambling is an immoral and destructive activity that should be outlawed." But he then went on to explain that, "the proposed legislation is not at all about the morality of gambling. It is about whether Americans who do gamble should have the choice to do so online, or be forced to visit brick-and-mortar casinos."
Ron Paul said that RAWA "has no place in a free society", comparing a blanket ban of regulated online poker to forcibly preventing people from reading biased, pro-war publications. "The proposed ban on Internet gambling is a blatantly unconstitutional infringement on our liberties that will likely expand the surveillance state," wrote Paul. "Worst of all, it is all being done for the benefit of one powerful billionaire. Anyone who thinks banning online gambling will not diminish our freedoms while enriching criminals is making a losing bet."
Interestingly enough, on Monday evening, just one day after Ron Paul's column appeared, the Poker Players Alliance (PPA) said an inside source had confirmed that the hearing to discuss RAWA had been stricken from the docket. If true, the federal bill to ban online poker will not be voted upon in the lame duck session.