5 New Year's Resolutions for the Online Poker Industry in 2015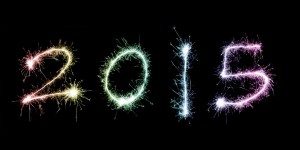 The online poker industry looked a whole lot different five years ago. Real money internet gambling was, for all intents and purposes, considered an illegal activity in the US, and yet PokerStars, Full Tilt and other major operators were still welcoming American players, much to their delight. Casino magnate Sheldon Adelson was not a household name, and network player pooling was considered normal.
Yes, much has changed since then, and there is vast room for improvement in 2015. The following is a compilation of the top 5 New Year's resolutions that I feel would benefit the online poker industry and community as a whole.
Resolution #1 – Shared Liquidity in US markets
The US online poker market, currently spanning just three states – Delaware, Nevada and New Jersey – is in dire need of a boost. In order to get more states to pass online poker regulations, an increase in participation and revenue is crucial. The best way to intensify these already saturated markets is to engage in interstate poker compacts.
Delaware and Nevada agreed to invoke shared liquidity across state lines in February of 2014, but aside from an unproductive software approval notice from Nevada's regulators, nothing has come of it. Shared liquidity needs to move forward, and fast, to reignite the US online poker boom we all know this industry is capable of.
Resolution #2 –New Jersey welcomes PokerStars
This resolution needs no explanation. Players in New Jersey have been given little reason or desire to play online poker. Lame software, unsuccessful tournament structures and low cash game volume have resulted in a steady decline in participation. PokerStars is the best of everything online poker ever had to offer. Give the players what they really want, and the operators a rival worthy of competing against. Things will turn around quickly enough.
Resolution #3 – Legalize Online Poker in California
With nearly 40 million residents, California won't need to share liquidity with other states to drive a successful online poker market. (Oh, but imagine if they did!) Year after year, online poker bills have been submitted, never once getting far enough to induce a vote. The state's lawmakers need to get their heads out of their you-know-whats and get a bill passed in 2015.
Resolution #4 – No more DDoS Attacks
The Winning Poker Network (WPN), in an attempt to provide American online poker players outside of regulated states with the glory of online poker predating Black Friday, scheduled a $1,000,000 GTD event. It drew thousands of players, but was forced into cancelation just hours into the tournament due to alleged DDoS attacks. Full Flush Poker, part of the Equity Poker Network (EPN), confirmed similar attacks not even two weeks ago, and several others have been reported elsewhere. They are destroying the integrity of the game, resulting in a decline in customers, and it's going to be up to operators to find a way to block these kinds of assaults on servers.
Resolution #5 – An End to RAWA
The Restoration of Americas Wire Act has been a looming threat over the modicum US online poker industry since it was first introduced last March. Las Vegas Sands CEO Sheldon Adelson threw all the gold bricks he could at it, but was unable to get it passed in the lame duck session. RAWA may have lost a lot of momentum, but 2015 is a new year, and the 81-year old billionaire has made it very clear that he won't give up in his crusade to get online poker and casino gambling prohibited nationwide.